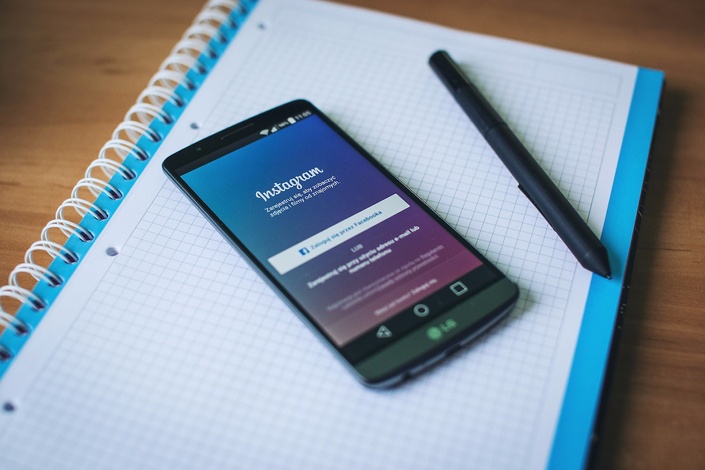 Learn How To Build A 6 Figure Social Media Business From Scratch While Getting Clients To Pay You $1,000-$5,000 Per Month Without A College Degree And Zero Startup Capital
Social Media Marketing Mastery™ shows the exact strategies that two broke college dropouts used to build extremely successful marketing agencies pulling in over $500,000 in combined revenue per year!
In Fact...here are some of many student success stories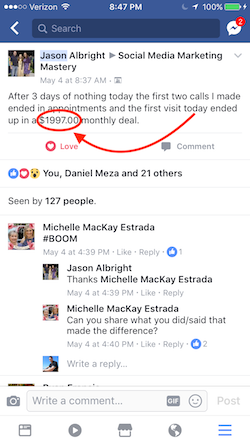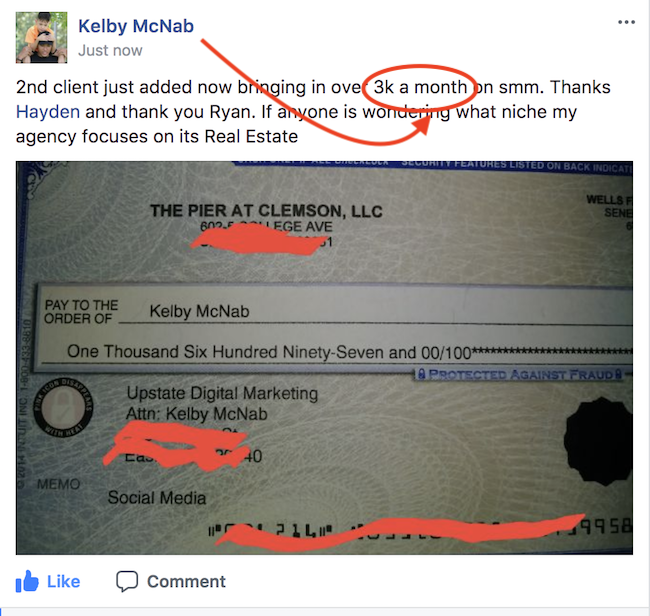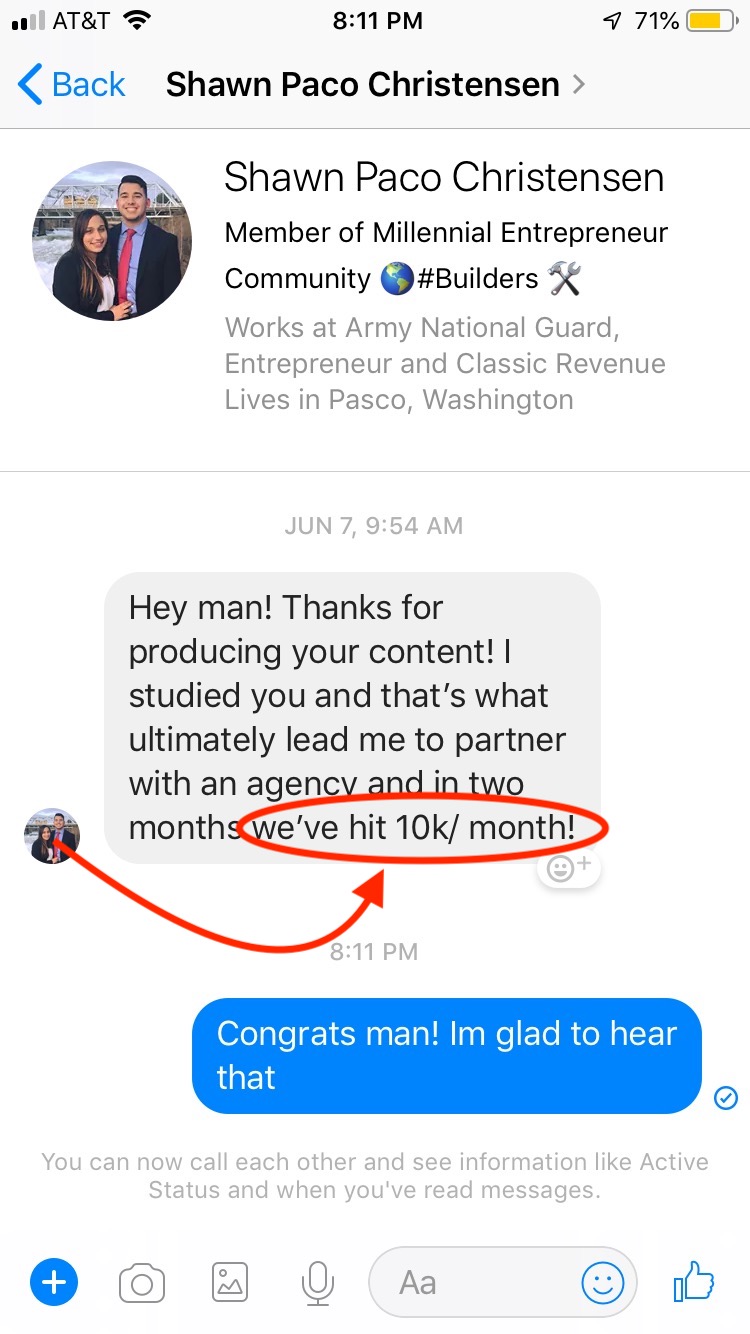 And this is just a few...
We now have over 700+ Full Time agency owners in our private facebook group!
But we didn't start out this way
Both of us were working minimum wage jobs trying to find our way out of the RAT RACE!
Hayden worked as a bouncer at a nightclub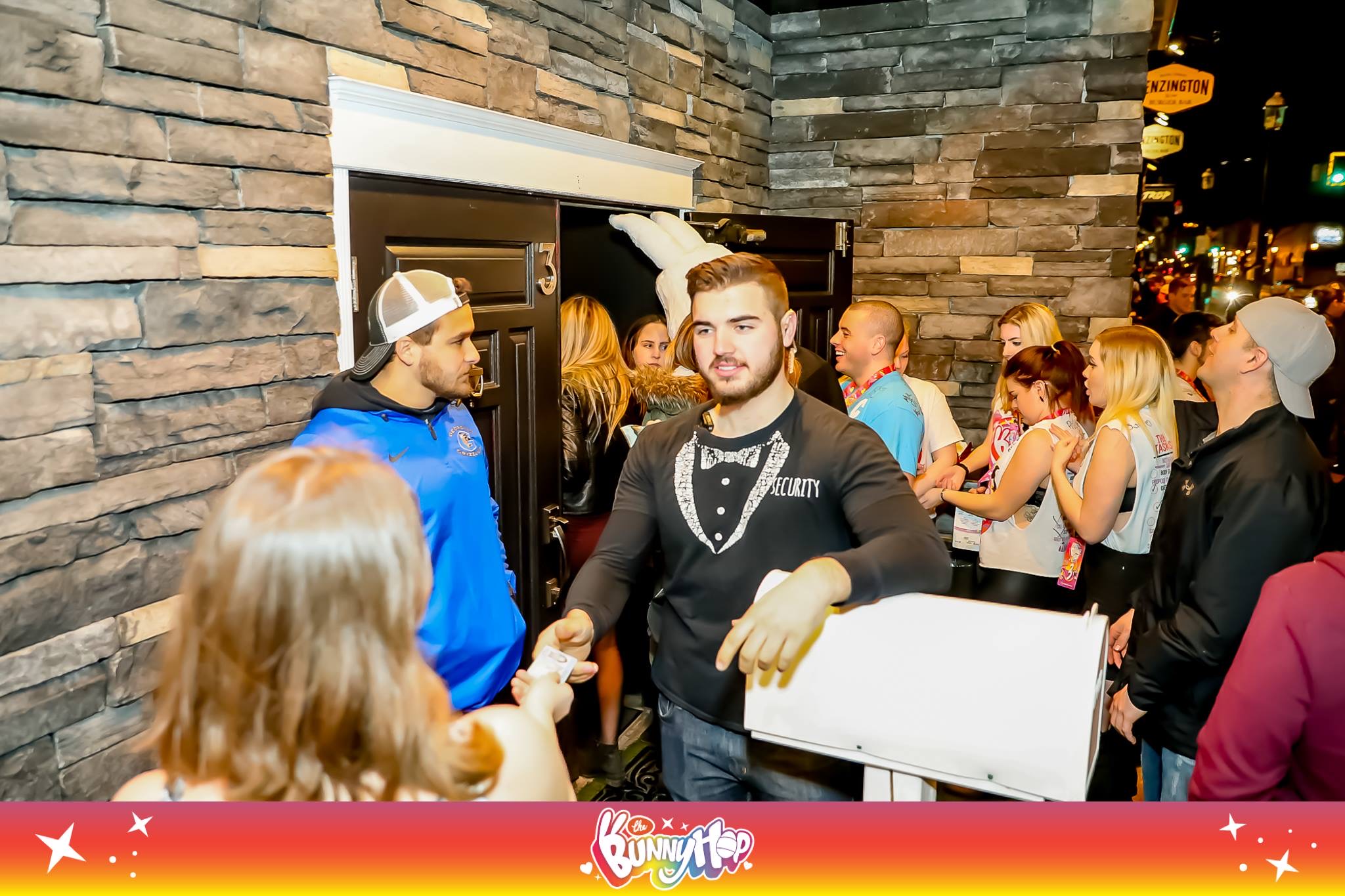 And I worked multiple jobs one of them being a fry cook at a fast food joint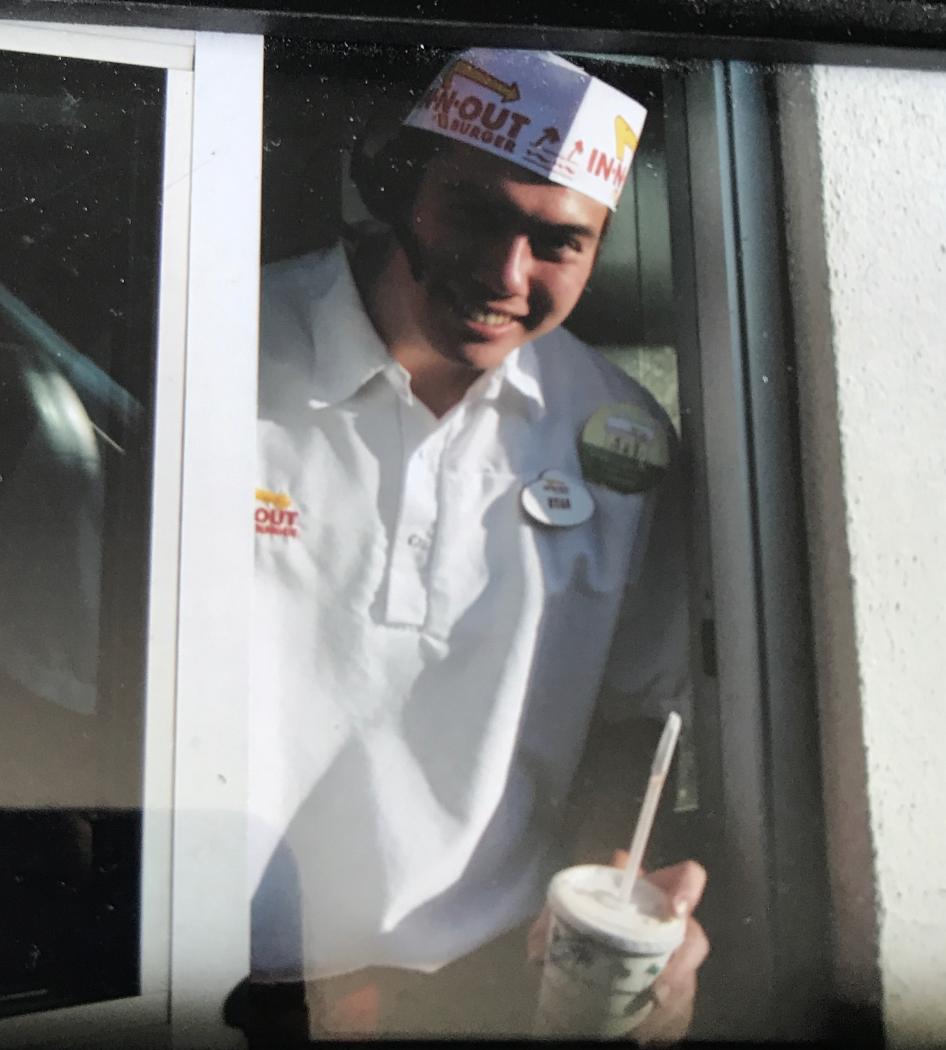 But then we stumbled upon the EASIEST business to start with the HIGHEST income potential!
...Social Media Marketing
And 3 months later we were both living our dream lifestyles!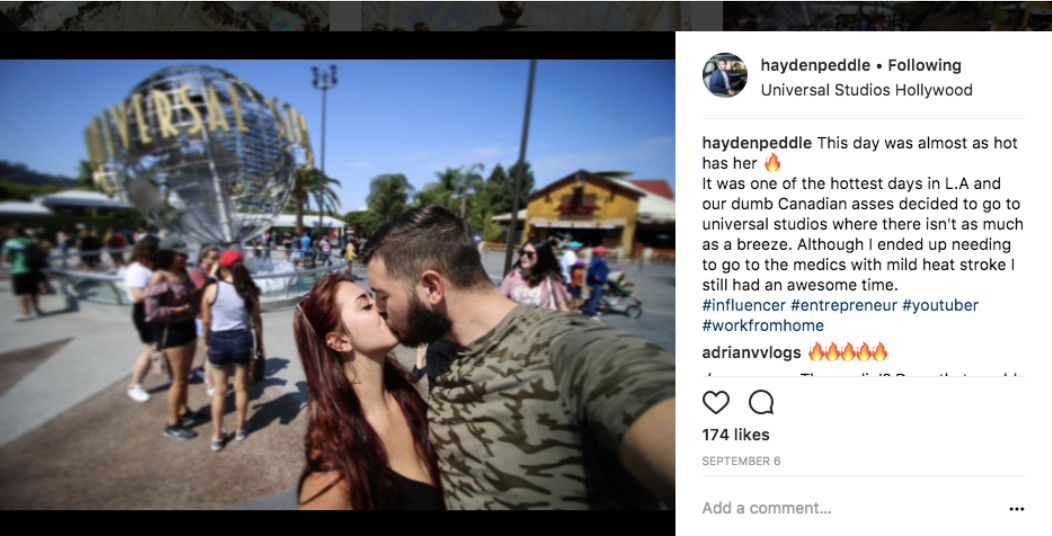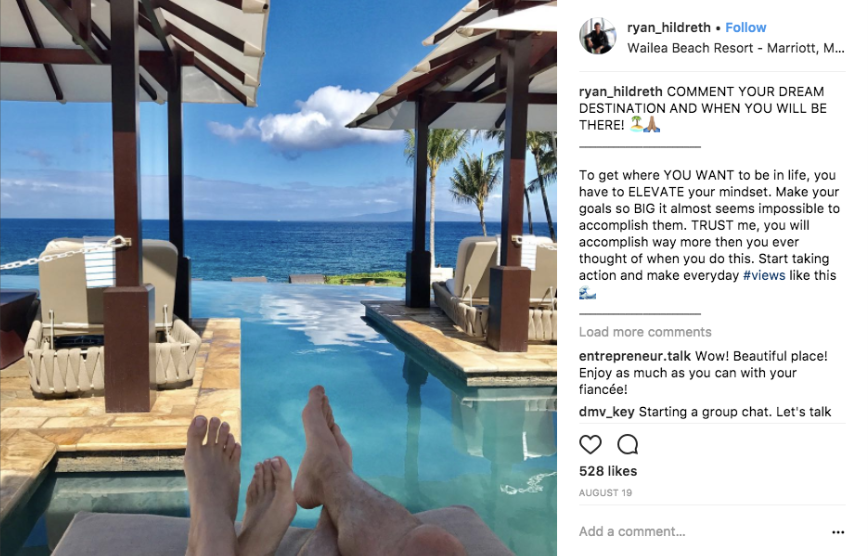 Hayden and I made enough money from our agencies to be able to travel abroad and take our significant others to their dream destinations!
And our students have changed their lives as well...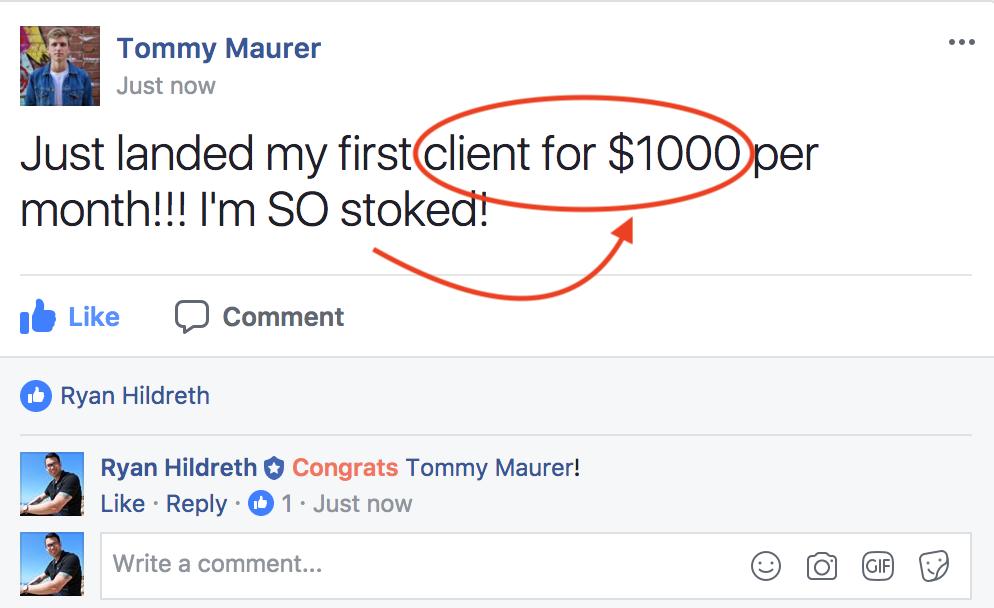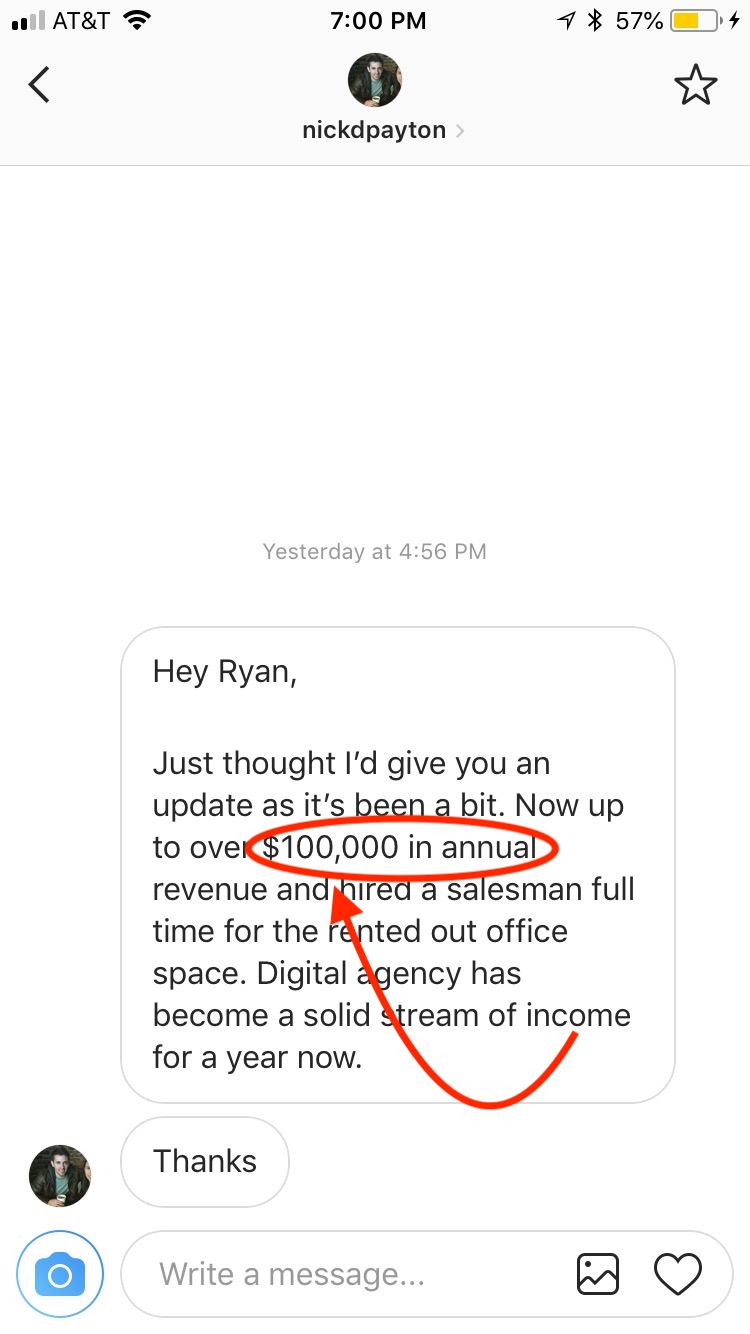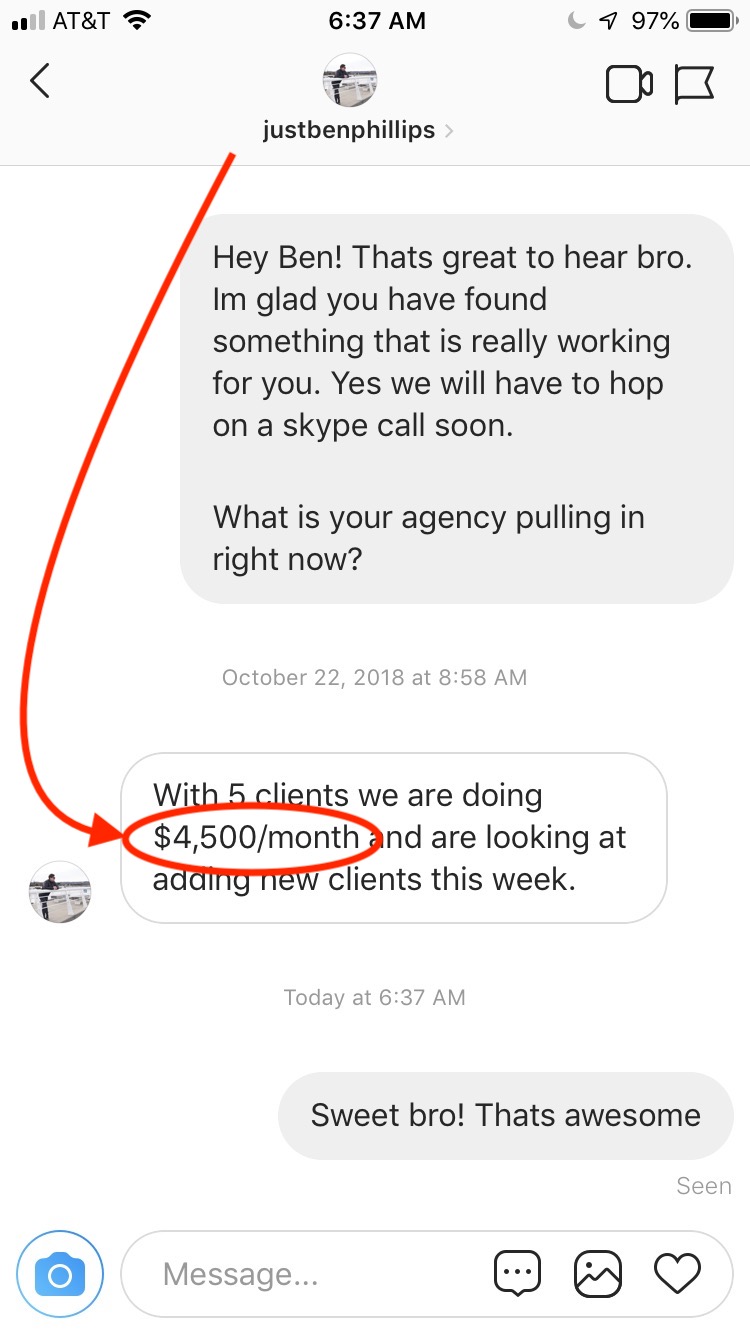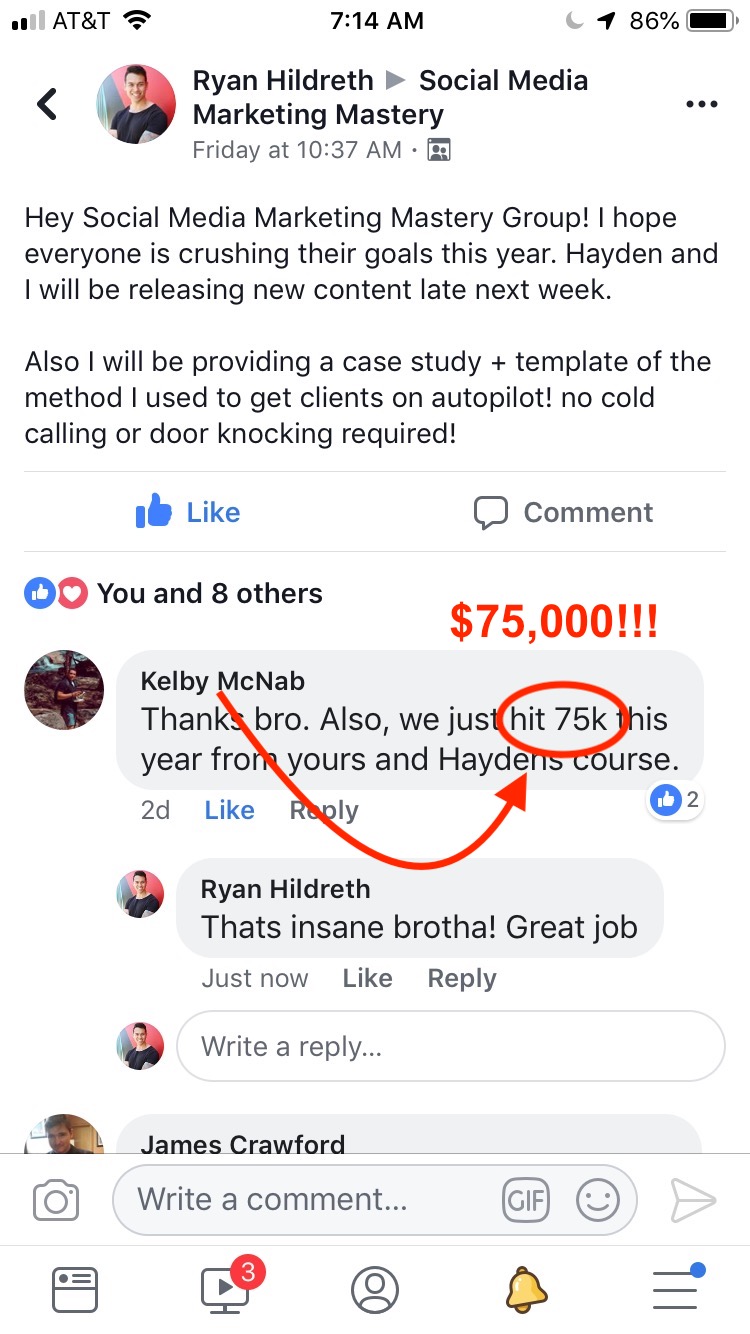 These are just a few out of many students that are now making THOUSANDS OF DOLLARS! $$$
Bonuses You Get When You Enroll Today:
#1. SMM Mastery Private Facebook Group ($997)
#2. Direct Mentorship From Two 6 Figure Agency Owners ($2997)
#3. Instagram Mastery Module ($497)
#4. Clients on autopilot advanced strategies ($497)
#5. Lead Generation Funnel ($97)
Total Value: $5,085
Enroll Today For Only $597
WHY SHOULD YOU GET INTO SOCIAL MEDIA MARKETING?

Business owners are extremely busy people. On top of that, most dont understand the value of social media! This means social media gets pushed to the side and thousands of dollars in sales are missed.
This means there is a huge demand for agencies (such as the one you will build) to take over social media for them.
The key is knowing what you're talking about when it comes to social media, thats where the course comes in.
Here is a list of just some of the things we will teach you in this course about social media (and how to get small businesses to pay you $1000 to $5000 each and every month)
Not only will we teach you how to run your agency, we teach you how to get your first client.
How to create content for small businesses.
How to automate your business so you can spend more time poolside.
How to start your business. Step by step tutorials teaching you how to start a corporation in the US or Canada.
How to create packages to up-sell your business (getting you to that $5000/month for just ONE client)
How/what to name your company, also how and where to purchase a domain to make a website for your company.
The most simple and cost effective equipment you need (generally just your phone is enough)
How to name your company vs your DBA (doing business as)
How to advertise your own business, along with how to tell your story (to create a closer bond between you and who ever you're pitching to)
How to do email marketing for businesses so they can create a email list and make A LOT more money.
How you should speak to business owners, what terms to use.
Which types of businesses you should try to work for (the ones that will ay you the most)
How to automate your business as much as possible so you can enjoy the things YOU like to do.
How and where to find clients, how to convince them that you're right for the job.
How to track what you're doing for businesses so you can prove to them you are worth keeping around.
How to manage your time more efficiently.
Where you can go to to ask other agency owners questions. (cough cough the private VIP facebook group you'll be aloud to join that only members of our course are in)
How to get influencers to promote the business you're marketing for (even how to DM the influencer to get their attention)
How to set up a sales funnel for a business in order to get them more leads and sales.
Content creation. (where to outsource it)
How to use everything we teach you to use on your own business. (so you can scale and grow ANY business you want)
Teaching you why now is the very best time to get into social media marketing before the window of opportunity closes.
Everything we teach you is practical and to the point. You can begin to build your business the day you start the course. We took out any and all "fluff". We give you you straight facts to avoid unnecessary filler content to make the course longer, so you can spend more time building your business and making money.
Your Instructor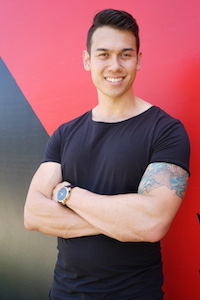 Course Curriculum
FAQ Section
Available in days
days after you enroll
Introduction to Social Media Marketing
Available in days
days after you enroll
Finding Businesses That Will Pay You $1,000-$5,000 Per Month
Available in days
days after you enroll